---
LPL Research Outlook 2022: Passing the Baton
Passing the Baton delivers market insights on what we can expect in the economy, policy, stocks, and bonds for the rest of 2022.
Please join us for a comprehensive presentation on the markets and the global economy—and the opportunities and challenges that may lie ahead.
Our webinar is scheduled for January 27, 2022 at 4pm EST or February 1, 2022 at 6pm EST.
For more detailed information visit this link: https://view.ceros.com/lpl/outlook2022
Please feel free to register online or call/email Dawn Doty to register for this event and request the zoom link at dawn.doty@lpl.com or 317-770-2266.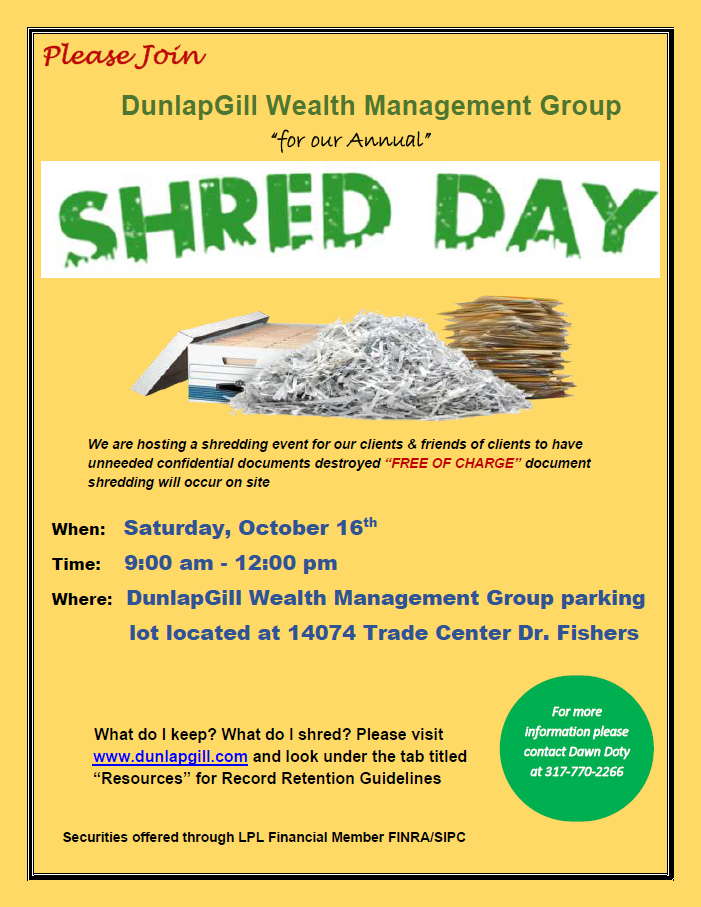 ---
PAST EVENTS:
Technological Breakthroughs Investors Shouldn't Miss in 2021
Date:  April 28th, 2021
Time:  4:00 pm ET
Location: Register in advance for this meeting:
Zoom Link: https://resolutemanagers.zoom.us/meeting/register/tJAqf-Ctpj4iE9SAI_KZj28Qcy5Lscj3Ju8s
After registering, you will receive a confirmation email containing information about joining the meeting.
If you have questions please contact Dawn Doty at 317-770-2266 or email dawn.doty@lpl.com.
February 5, 2020 – Annual Educational Symposium 5 February 2020

10 October 2020

October 10, 2020 – Annual Shred Event
February 7, 2019- Annual Educational Symposium 7 February 2019

22 March 2019

March 22, 2019 – March Madness

5 October 2019

October 5, 2019 – Annual Shred Event

8 October 2019

October 8, 2019 – Big Ideas & Innovation Seminar with Ark Invest