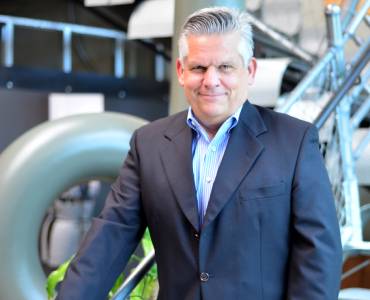 Bob Dunlap
CEO
Since graduating from The Ohio State University in 1984 majoring in accounting, Bob Dunlap has been working in the investment and insurance industry. After working for larger companies early in his career and acquiring a diverse tax background, Bob established Harbour Financial Solutions, an independent wealth planning firm, in 1998. The firm enjoyed steady growth before moving and changing its name to Dunlap Wealth Management Group in 2007. Bob and Rebecca Gill began their partnership in 2013 under the name Dunlap Gill Wealth Management Group, Inc.
Bob's diverse financial background allows him to assist his clients in pursuing their retirement and estate planning needs. Bob believes that before you make an investment or planning decision that you must have a thorough understanding of the risks and potential tax implications of the decision to be made. As a result, he believes in the team approach and understands the importance of getting his client's other advisors involved in the planning process.
Today, Bob leads a team of diverse professionals who collectively serve $150 million in brokerage and advisory assets through LPL Financial for over 500 clients as of May 1st, 2020. As an Investment Advisor Representative with LPL Financial, he is registered to do business in 28 states and has earned the designation of Chartered Life Underwriter (CLU). Bob is an active board member of Prevail, a Hamilton County based Non-Profit Organization that provides assistance to victims of domestic violence and other crimes. He also serves on the Foundation Board at Prevail which oversees the management of the firms Endowment Fund.
Bob and his wife, Kathleen reside in Noblesville. They have two adult children, Colin and Evan. Bob is active in his church, Our Lady of Grace
Catholic Church. He is an avid fisherman and enjoys playing golf as well.